COTTON QUALITY SLEEP SHORTS
Comfy Sleep Shorts · Premium 100% Cotton · Quality Craftsmanship · Fun Designs · Perfect Gifts · Aussie Owned
DISCOVER JIMMY JAMMYS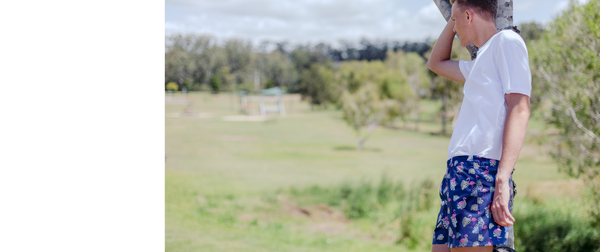 Enjoy Hanging In Comfort & Style
- 100% Cotton
- True Aussie Brand
- Superior Quality
- Flexible & Breathable
- Great Gifts, Fun Designs
Shop Now
REST ASSURED
Comfy Sleep Shorts · Premium 100% Cotton · Quality Craftsmanship · Fun Designs · Perfect Gifts · Aussie Owned
USE CODE 'BUY2'
YOUR GOOD NIGHT's SLEEP STARTS HERE
I have bought at least 15 different pairs of your boxer shorts for my family and gifts. Absolutely love them. Great Aussie prints also for our friends who live overseas.
Leigh C.
Excellent and timely service and delivery. Product is great - good fit and comfortable.
John T.
Prompt service and a great product. Previously purchased items do we know the quality and finish is great.
Liz F.
Great quality pjs. Still wearing a pair which I got last Christmas and they still feel brand new
Laurel M.
I purchased this item as an Xmas gift and it arrived 48hrs after purchasing on line.. thank you
Vicky S.
Well received gift. Loves how comfortable the boxers are. Quick, no hassles purchase and delivery. Thanks.
Angela E.
I love my new jimmy's they are very comfortably they are easy to wash and quick to dry highly recommended
Raymond R.
Absolutely fantastic customer service! My partner loves his new shorts. The fabric is really nice quality, they wash well, the colours are great and the fit is perfect.
Nicole D.
Very happy with my JJ's - comfy and perfect sleep
Chris P.
I stumbled on these by accident. They are the most comfortable shorts I have ever worn , all my adult children wear them now as well as their partners. Really cute designs. You will find it hard to not wear them all the time and just have one pair!
Michelle E.
I love my jimmy jammys so much I bought 2 more pairs and got my family addicted too!
Natasha R.